Club Store Displays, Packaging and Fulfillment
Club store displays, half pallet displays, pop displays, counter trays and gravity fed displays are only a few of the types of displays we can assemble and fulfill!
Once assembled, we can preload the displays with merchandise, palletize and stage them for shipment.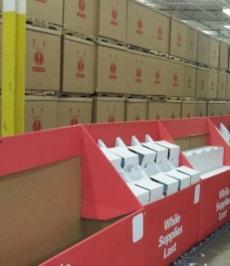 Draco is a your one stop source that offers total solutions for packaging, warehousing, fulfillment, and distribution. Whether you need one or all of our services, Draco can help reduce your overhead and provide a complete outsourced solution.