Midwest Fulfillment, Co-Packing, & 3PL
They don't call us the "Crossroads of America" for nothing. Centrally located in the heart of the Midwest, Indianapolis is ranked among the top distribution points for the entire US, allowing Draco to provide custom warehousing, fulfillment & distribution, and co-packing services to clients on the East and West Coasts, as well as those closer to home.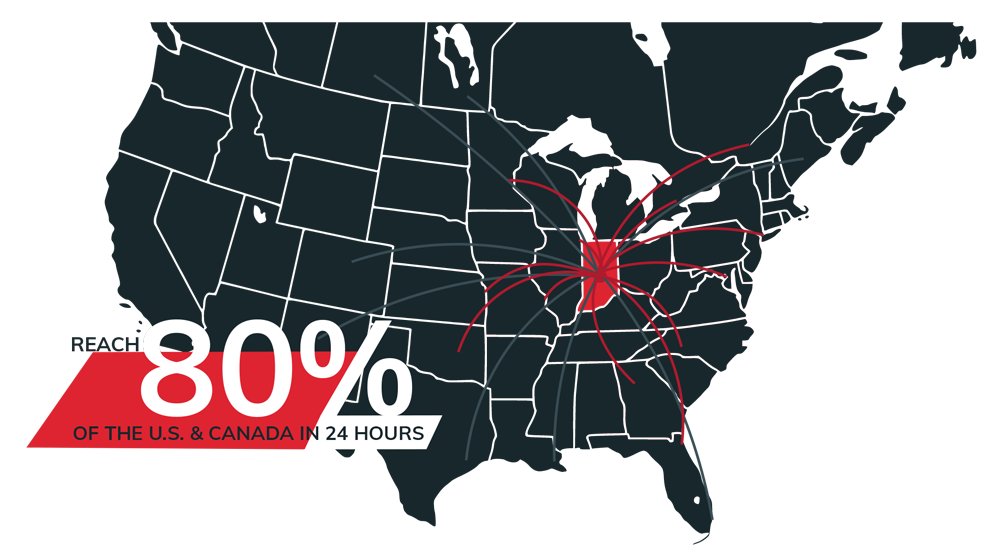 Statistic comes from Conexus Indiana's Logistics Council (CILC) report Indiana: The Crossroads of America (June 17, 2017)
Our Warehousing, Distribution, and Fulfillment Services include:
Custom 3PL Solutions
Warehousing and Inventory Management
Fulfillment and Distribution Services
Co-Packing / Contract Packing Services
ECommerce Distribution
Kitting, Displays, Reverse Logistics and more
Whatever your 3PL needs, Draco services clients throughout Indiana and surrounding states such as Illinois, Ohio, Michigan, and Kentucky, as far East as New York, and as far West as California. Wherever you reside in the United States and North Amerca, we can support your logistics and distribution needs!